Description
Sultanate- An era of ruling the world with power, wisdom, and solitude has arrived. A ruler has emerged, and this is the feeling you will experience the moment you smell the aroma of Sultanate. The king of flowers, Jasmine Sambac, emerges to claim the rule with the help of a loyal friend named Cardamom. Once the rule begins, in the middle, a hint of leather, with the powerful spice saffron, attacks to win the heroic battle and establish Sultanate. Once the opponents are defeated, Indian Oud takes the throne with a gentle and sweet dry down. Join us on this journey to establish your Sultanate and feel like a king.
Available in 30ml/1.01oz bottles
Top Notes: Jasmine, Cardamom
Mid Notes : Suede, Saffron
Base Notes : Oud, Sandalwood, Amber, Resins
Elevate your senses with an exquisite fusion of jasmine, cardamom, saffron, resins, and oud. This fragrance is a captivating journey through elegance and passion. With every spritz, experience the velvety touch of jasmine and cardamom, the allure of saffron, and the timeless depth of resins and oud. This is more than a scent; it's an opulent symphony that becomes your signature. Indulge in luxury and capture hearts with your captivating allure. – Adnan Azher.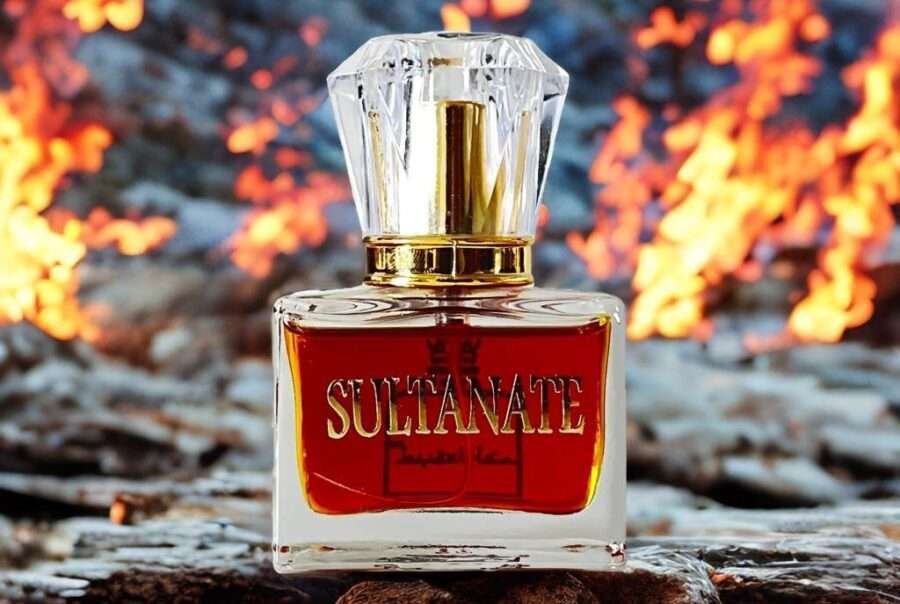 Feel the Richness of spices & Floral on the bed of Indian Oud in Sultanate